BRAZILIAN SAMBA BEGINNERS DANCE CLASSES in Liverpool!
Learn to dance like Liverpool's Samba Livre Brazil carnival dancers! A great way to exercise to the samba beat, in a fusion of tropical rhythms and moves. Samba Livre's Liverpool samba dancers will have you shaking and shimmying like a real Rio carnival Brazilian samba dancer in no time! Samba Livre Liverpool Brazilian carnival dancers are the best Liverpool samba dancers - and the best Brazil samba show in the North West! Fully trained experienced Liverpool samba dancers who have performed at Rio carnival itself! Hire one of our approachable, professional Brazilian samba dancers to give you a one-to-one session or a group class.
Contact us at sambalivrelpool@yahoo.co.uk or on 07835457681 for information on classes.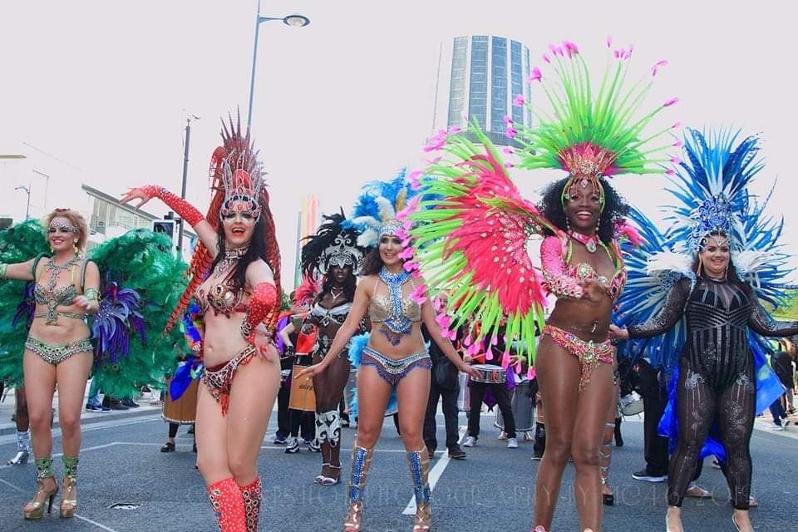 Samba Livre Liverpool Samba Dancers are top UK Brazilian dancers and their Liverpool Brazil samba show makes them the best samba dancers in the North West and among the most prestigious UK samba dancers.
BOOK NOW FOR CHRISTMAS AND NEW YEAR EVENTS AND PARTIES!